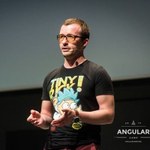 Full Stack developer: have worked all across the stack.
Python developer at heart but more recently doing Nodejs with React and React Native.
Artur is very passionate about tech and has worked throughout his career on all layers of the stack. Currently building data-driven smart systems in a startup for elderly care using Nodejs + React + React Native.