Join the community to help improve the Plone ecosystem. This year subjects from other tracks will also be available!
Sprints are a key part of the conference - a chance for community members to get together face-to-face for two days of intensive work, learning and camaraderie. Newbies sit with gurus, go out for lunch and dinner together, and have a great time while advancing open source projects. Plone, Plone add-ons, Python Web Frameworks - all web projects are welcome.
We will sprint on October 21 and 22, 2017, beginning at 9:00 am and ending at approximately 5:00 pm each day.
See Maurits van Rees' blog post about sprint day 1
See Maurits van Rees' blog post about sprint day 2
See the sprint topics & final report
Venue
The venue is on the center of the UPC campus at the Sala Agora: https://www.google.com/maps/place/41°23'19.2%22N+2°06'43.8%22E/@41.388653,2.1099683,17z/data=!3m1!4b1!4m5!3m4!1s0x0:0x0!8m2!3d41.388653!4d2.112157?hl=en-ES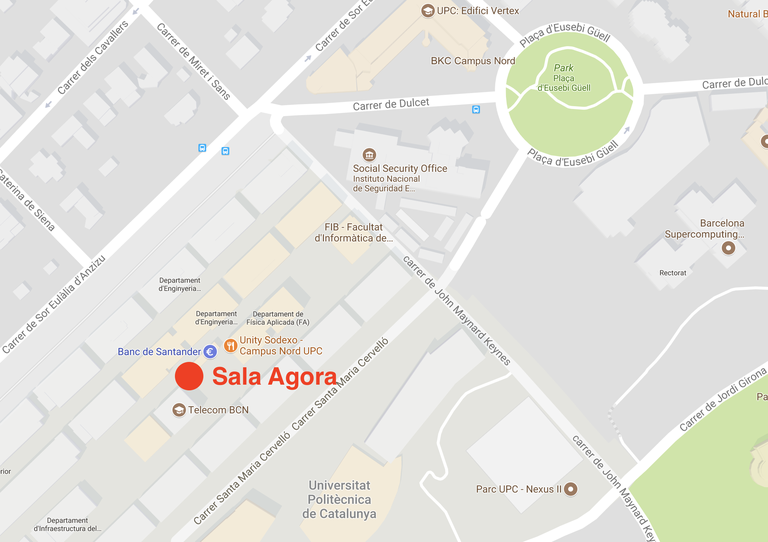 What are sprints? They are self-organizing, intensive collaborations: people show up and work in groups on projects of their own choosing. Beauty from chaos!
What kind of weird thing is this? Sprints are a unique aspect of open source development, bringing together people with ideas and volunteer hands to help make them a reality.
Why would I come to the sprints? Sprints are a great way to meet and work with experts. Not only do you get to make a deep, long lasting connection with community members, you are contributing real features, code, themes, documentation, and tools that will be used by thousands of people around the world. They are the best way to get introduced to the code, themes, documentation, tools, and processes that make Plone one of the largest and longest lasting open source projects in the world. Sit side by side with old timers and get the inside story on what transpired behind the scenes! Drama! Intrigue! Brainwaves!
How do sprints work?
People arrive in the morning around 9 am and start talking about their project ideas.
The designated sprint master (hi Steve!) explains the ground rules: no cussin', no spittin', no hair pullin'.
Everyone stands up and introduces their project idea to recruit others to work with them. Project ideas can be anything! New features to add to Plone, Pyramid, or another framework; Plone add-ons and new add-on ideas; new themes; documentation (manuals, guides, screencasts); fixing, testing and closing bugs; new tools. People often join in remotely via IRC, IM, and email.
People join project groups and project groups choose a room or part of a room to work in.
Groups report on their progress before breaking for lunch.
We head out to lunch in groups.
Work proceeds in the afternoon.
Groups report on their progress around 5 pm.
We head out to dinner in one large group.
Work proceeds (*optionally!) in the evening, sometimes late into the night.
Groups tweet, blog, and send emails to report on their activities
We start over again the next morning. :)
What are the outcomes? The outcomes of sprints have included new and enhanced features, add-ons, themes, tools, and documentation. A sprint report is issued shortly afterwards to provide an overview of what was worked on and by whom. You get to walk away with a feeling of accomplishment, some code or other work with your name on it, and friendships forged in the heat of action that will last a lifetime. :)
See the sprint topics & final report