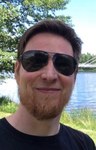 Length:
Long Talk
Target Level:
Beginner
Target Audience:
Integrator
,
Designer
,
User
A year ago our university started a massive website renewal process - upgrading from Plone 4 to Plone 5, designing a new theme and moving to a new organizational structure.
In my presentation last year I tried to anticipate the challenges we would face and how Plone 5 could help us. Now it's time to look back (and forward) on how things went, where we are and what we could learn from the experience.
This is about Plone 5, theming, Mosaic, agile, and people.