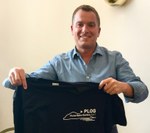 Length:
Long Talk
Target Level:
Intermediate
Target Audience:
Integrator
,
User
,
Developer
TriMet runs the public transportation system for the city of Portland, Oregon, and the surrounding area.
Over several years, TriMet's Plone-based intranet had accumulated lots of content, and the built-in search was not working very well anymore.
For this case study, I will show how we solved the problem by focusing on content quality. Faceted search was helpful both in the push for content quality, as well as in the final search functionality.
These ideas can help any Plone site, large or small, and should be considered for additional default features of Plone.